Why study Demotic? You can learn fascinating things!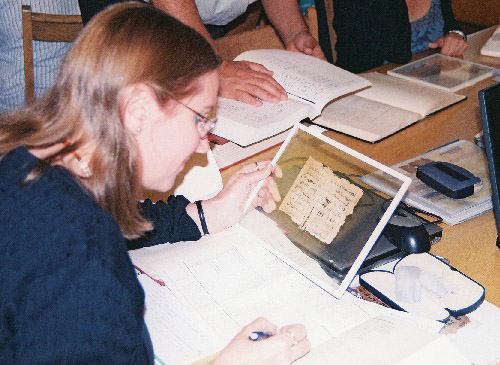 Listen to interviews with Dr. Richter and other researchers at the American Society of Papyrologists' Summer Institute at Stanford University, where she presented her translation of an unpublished Demotic marriage contract that demonstrates the rights of women in Ptolemaic Egypt.
Click here for the video on Stanford's News Service webpage.
INTRODUCTION TO DEMOTIC
(EGYPT 204A)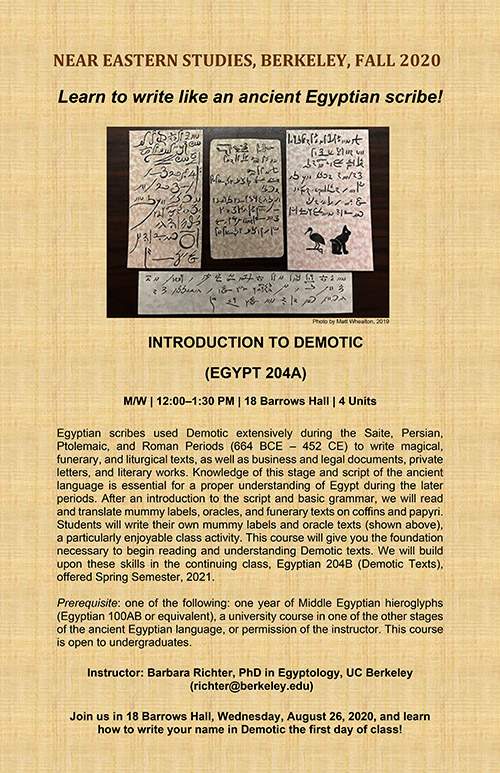 Note that for Fall 2020, Introduction to Demotic will be taught remotely. For information about he continuing course in Demotic texts (EGYPT 204B), click here.
MUMMY LABELS MADE BY STUDENTS!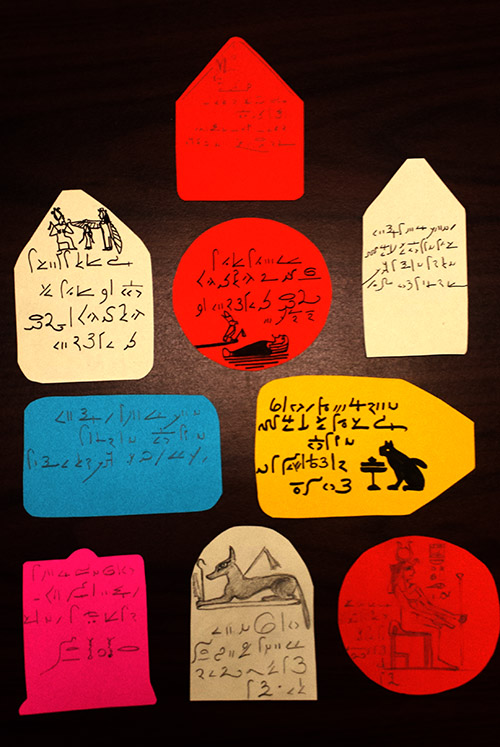 Texts composed by Dr. Richter's Demotic students, who wrote their own mummy labels and presented them in class.
All content © 2020 Barbara A. Richter. All Rights Reserved.